We bring you a new Instant Team version 6.10.0
We are still working to make your work in the Instant Team clear, so that you always have deadlines available and the functions are as useful as possible for you. That's why we're constantly improving the application. We are now coming up with a new version 6.10.0. Read about the latest update.
Cash-flow planning and monitoring
In addition to planning and monitoring the progress of costs and revenues, you can now monitor the progress of payments, ie project expenses and revenues on the Cash-flow tab. You can also link actual expenses and income to invoice records.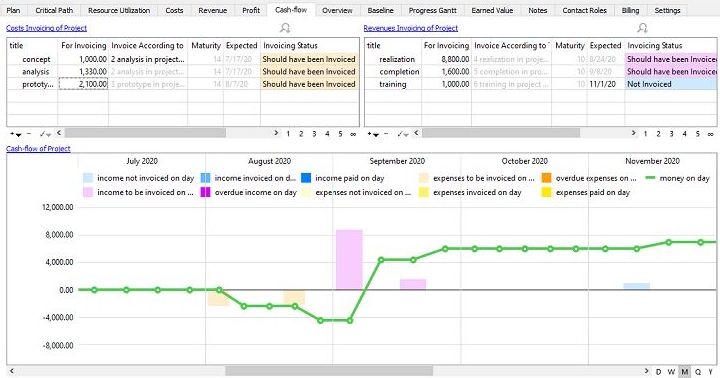 ---
Project monthly progress Graphs
With monthly progress charts, you have the opportunity to analyze the progress of work. Follow the progression of selected aspects and compare it. With the last month or with the expected course. Ideal for project managers and employees! You can find the graphs on the Overview tab in the section Monthly Progress.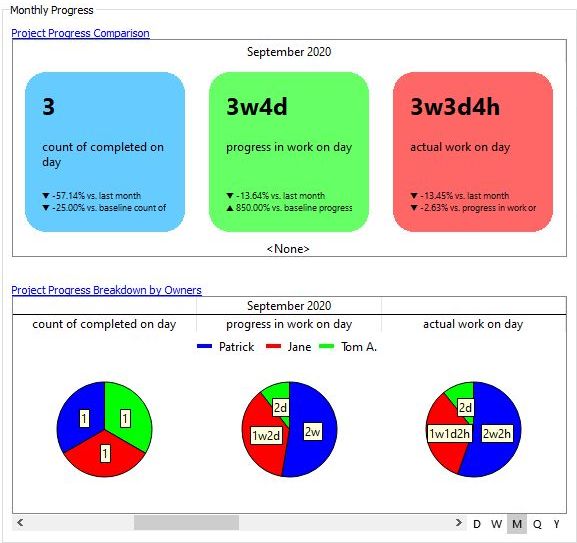 ---
Styles and wrapping in the calendar
Set the style of calendar events. Color, wrap, or style. Create rules for highlighting records, choose a row height, or adjust to the value in the column. The text will now wrap automatically.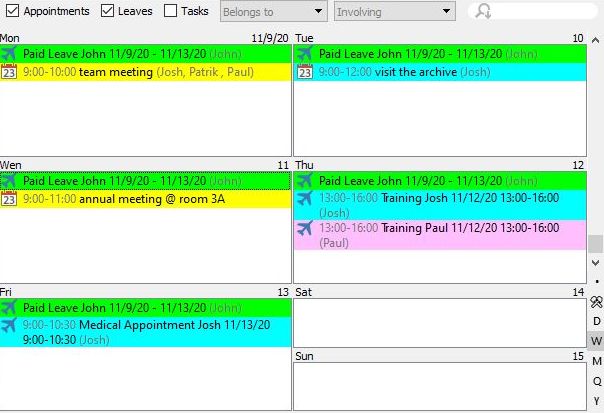 ---
New alerts
We have added new events to the notification system. These include acceptance, approval and cancellation of the task, approval of absence, rejection of the meeting and more. You can set them up in the user account.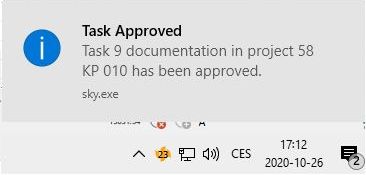 ---
Restoring a deleted record
You can now restore previously deleted records in Instant Team. Use the Undelete Record button in the toolbar of the log window.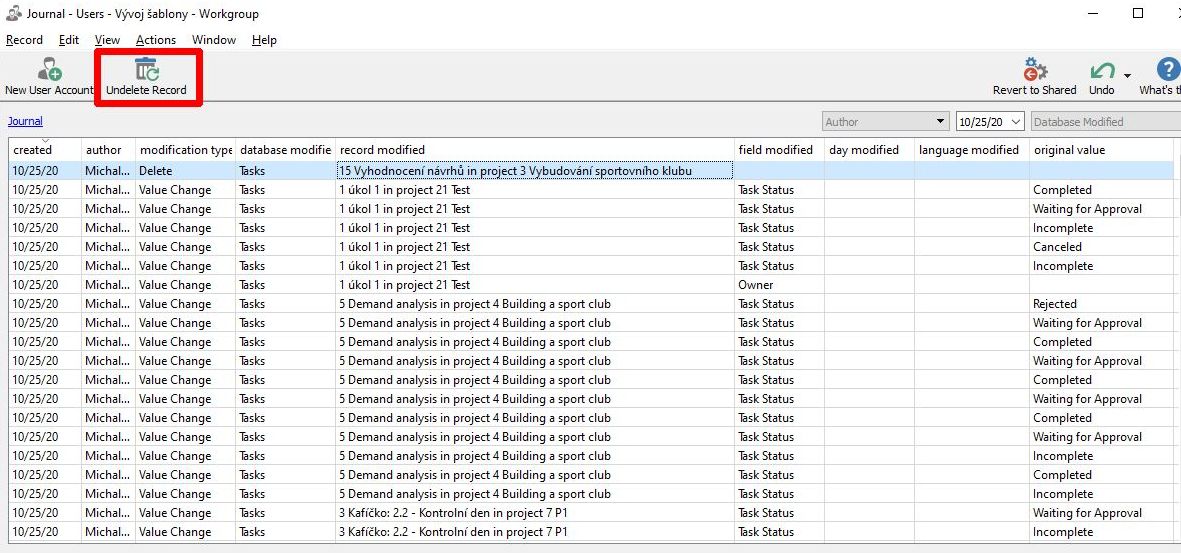 ---
Agenda and minutes of meetings
You can add a program to each meeting. Then record the minutes of the meeting in the form of points. Use the new Program and Meeting Minutes tabs. In addition, the application can create a task from the program point. You can follow the tasks from the meeting among others and check the fulfillment at the next meeting.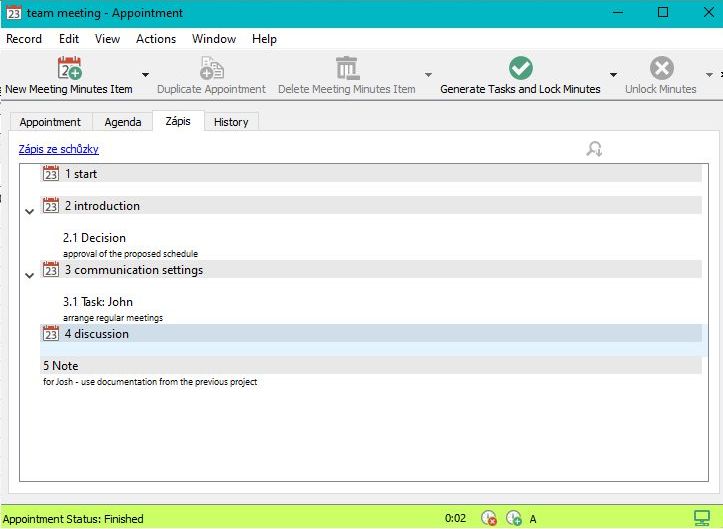 ---
Timesheet of Project
Project Timesheets allow you to report time worked. Project managers report the time spent by all employees on tasks or meetings. Ideal when employees do not have access to a computer or to test the functionality of reports.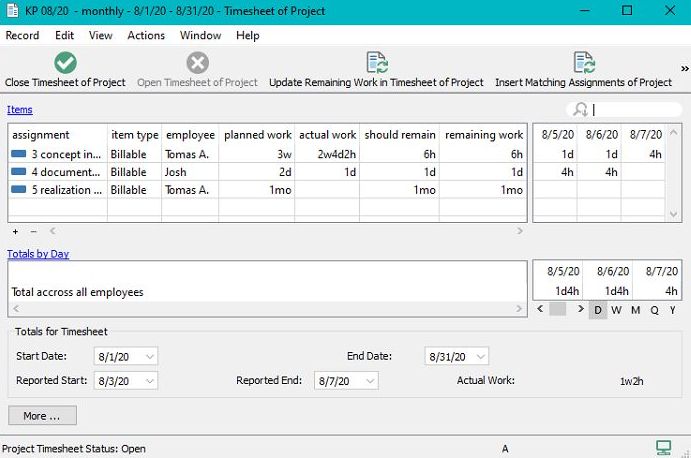 ---
Formatted text
In the new version, we have introduced formatting support for header and footer settings. Used for printing and notes on projects and tasks. Now you can format texts almost everywhere.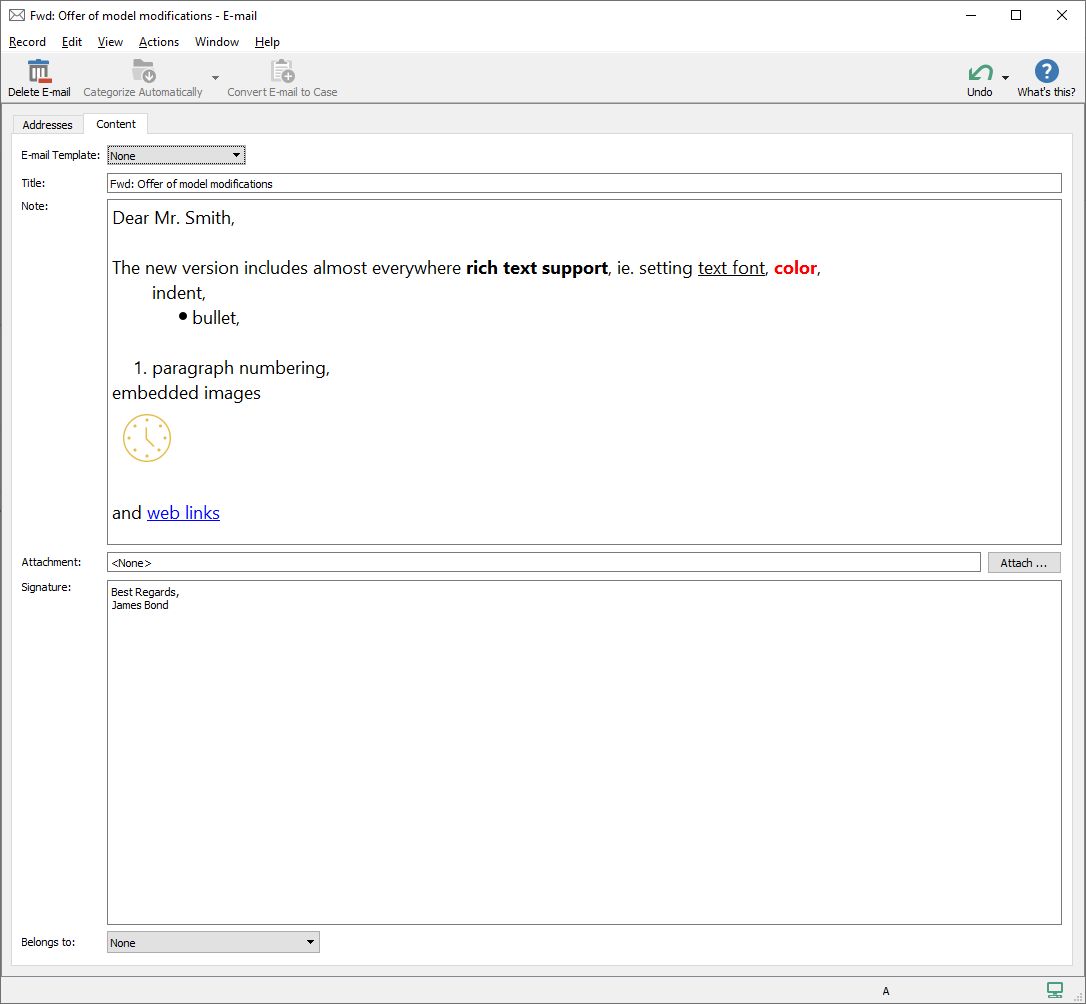 ---
Acceleration of recalculation of plans
Newly, the recalculation of plans does not always take place on all projects at once, but after individual project priorities. This is significantly faster if you are planning a larger number of projects with different priorities.