IT product of the year 2016
Instant Team won the prestigious Computerworld magazine award in the Enterprise Software category. Many thanks to the editors for the acclaim and our clients for helping us with development.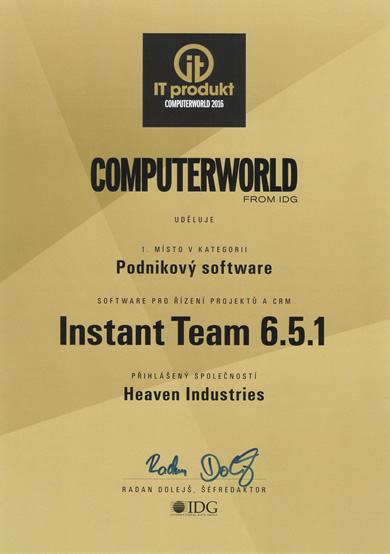 The ceremonial announcement of the competition took place in early November 2016 in Prague, along with awards for the case study of a sister magazine CIO Business World.