We bring you a new Instant Team version 6.10.2
We are still working to make your work in the Instant Team clear, so that you always have deadlines available and the functions are as useful as possible for you. That's why we're constantly improving the application. We are now coming up with a new version 6.10.2. Read about the latest update.
Conversations on tasks and projects
Do you have a question about the assigned task? You can now ask for it directly in the task window. Enter a question in the task note and enter the person you want to ask in the Notify box. The recipient will be automatically notified of the note, and when he replies to you and reassigns you to the notifiers, you will automatically be notified of this reply.
---
Importing payments from a bank
Don't want to find out which invoices and when they were paid? Now all you have to do is connect the Instant Team with the bank, and the payment transactions will then be automatically imported into the Instant Team in GPC format. Payments are automatically matched to invoices, and then all you need to do is check and confirm the result. On the contrary, electronic bulk orders in ABO format can be newly generated from Instant Team.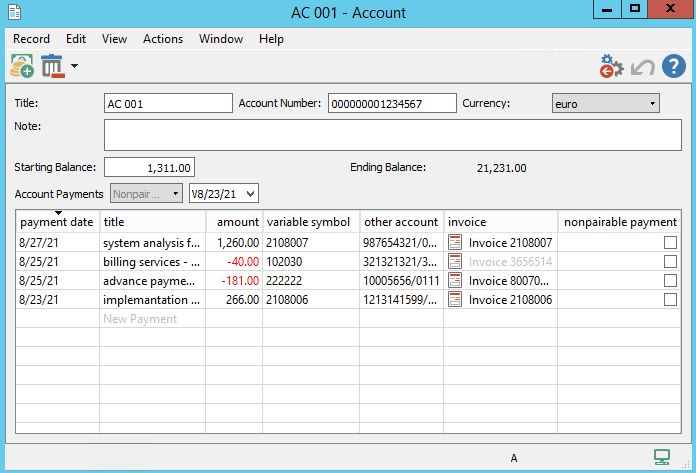 ---
Number series support
Is it not enough for you to number projects, opportunities, etc. with simple numbers from 1? Are you used to numbering invoices every year again from one and as a prefix to have the year of invoice date? Do you want to number offers by invoice date? All this is solved in the new version using configurable number series.

---
Improved invoicing
Invoice on behalf of multiple companies. Issue advance invoices and only after they have been paid a tax document for payment. Print the issuer's signature directly on the invoice. All this with this new version.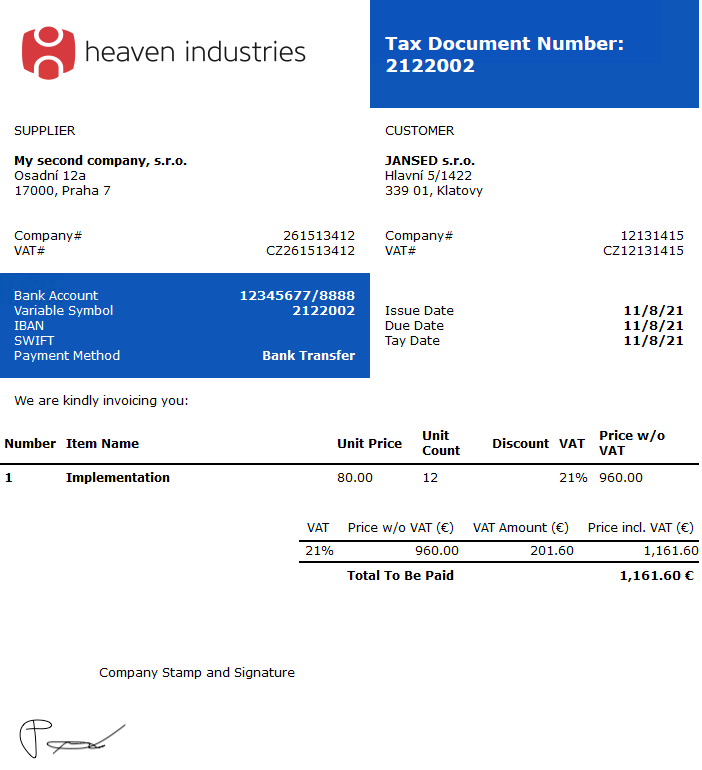 ---
Comprehensive installation of sold equipment
Does the installation of the equipment you sell require a more complex installation? You can now base the installation request, generated after the successful making a deal, on a template in which you will describe the individual steps for the installation of each device sold. You can then monitor their fulfillment as part of the request.